Find Your Perfect Partner:
Marriage is a very Special occasion in everybody's life!
That's more colourful if you have a Partner of your Choice!
In the present Pandemic time, it's a big task to arrange the Parichay Sammelan or any such Matchmaking events.
For those Employed/Settled Abroad it's much more difficult!
CLICK THE IMAGE BELOW TO LEARN MORE ABOUT VIRTUAL SWAYAMVAR.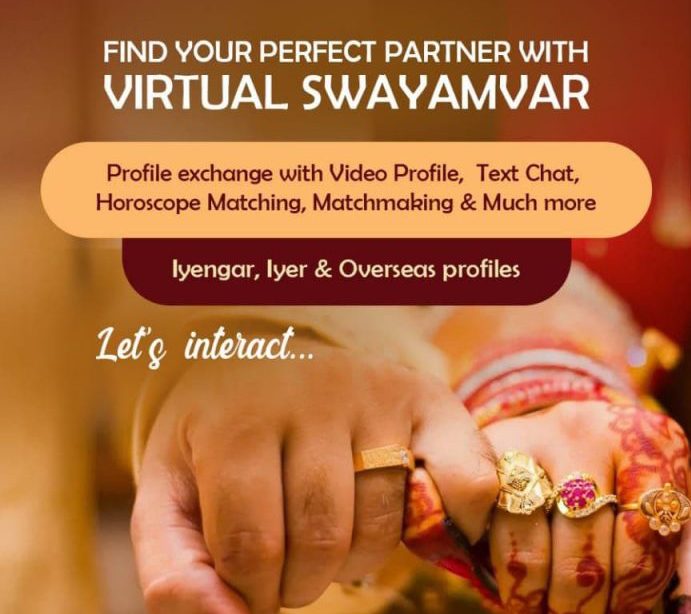 Swayamvar Event:
Our First ever Virtual Swayamvar held from 6th November to 8th November 2020 proved to be a big boon to 150 odd Marriage Aspirants.
Our Second Edition of Brahman Swayamvar held from 1st to 3rd February 2021.
Third Edition of Brahman Swayamvar – Date to be announced soon.
Online Profile Exchange – Date to be announced soon.