Jointly Present
IS360 Empowering Women Entrepreneurs Flea Market 2021
Preamble:
Apart from providing a livelihood, flea markets also play a huge role in contributing towards empowerment of Micro Entrepreneurs, especially, Women.
Inspired by  the famous 'Ima Keithel-an all-women market' in Manipur, a unique example of women empowerment in the northeast region, India Startup360 has come out with a separate platform to promote Micro Entrepreneurs of various regions of our country.
Partners
















Who Can Participate in EWE Flea Market 2021?
Women vendors showcase their house-grown organic products, handicrafts, clothing, Artificial Jewellery, paintings, Cakes & Cookies, Woollen & Woven cloths, footwear, Electrical & Electronics Goods and supply them through a powerful Ecommerce Portal to all parts of India.
Woman Empowerment Award 2021
Participate and Get Nominated to 'Woman Empowerment Award 2021'.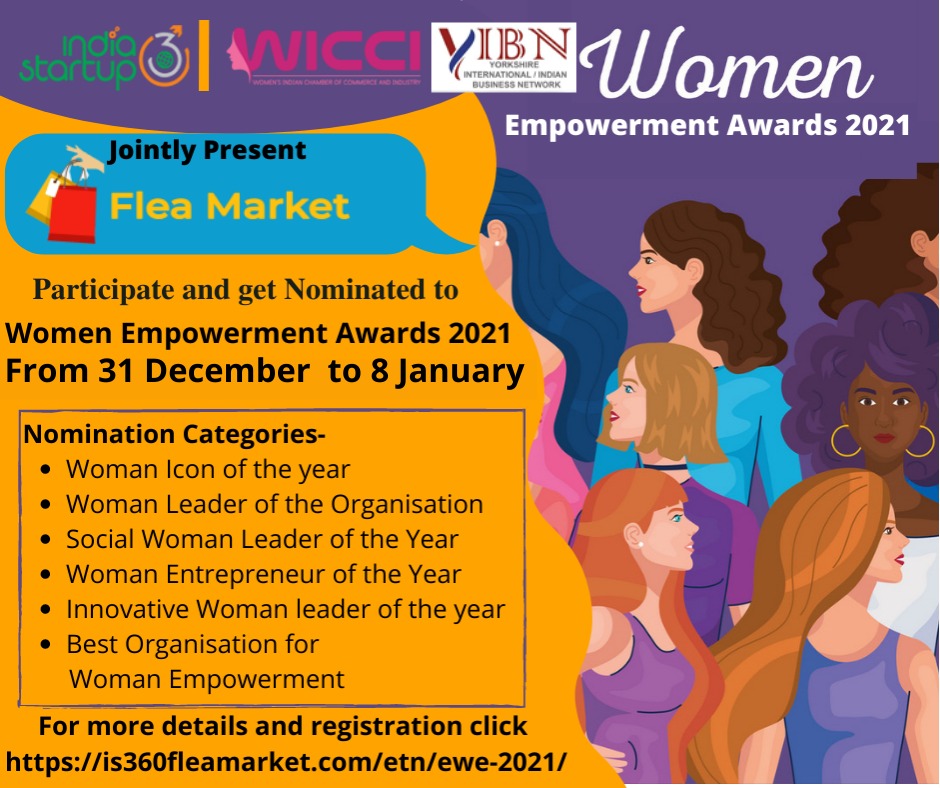 Special Feature
The highlight of the platform is the user-friendly 3D Virtual Stall, which can help them to showcase their products and by the click of button, the user can buy them sitting at their home.
India Startup360 has made elaborate arrangements to bring eminent personalities who will not only motivate the small entrepreneurs but also will brief them on various ways and means to mobilize funding and expand their Business in various parts of the country.
Women Empowerment, aiming to collaborate with empowered women of our country to push all the boundaries towards equality are invited to take part.
Special arrangements are being made with organizations like Bharatiya Yuva Shakti Trust to counsel the Entrepreneurs and provide them the guidance on various intricacies of Establishing their Business.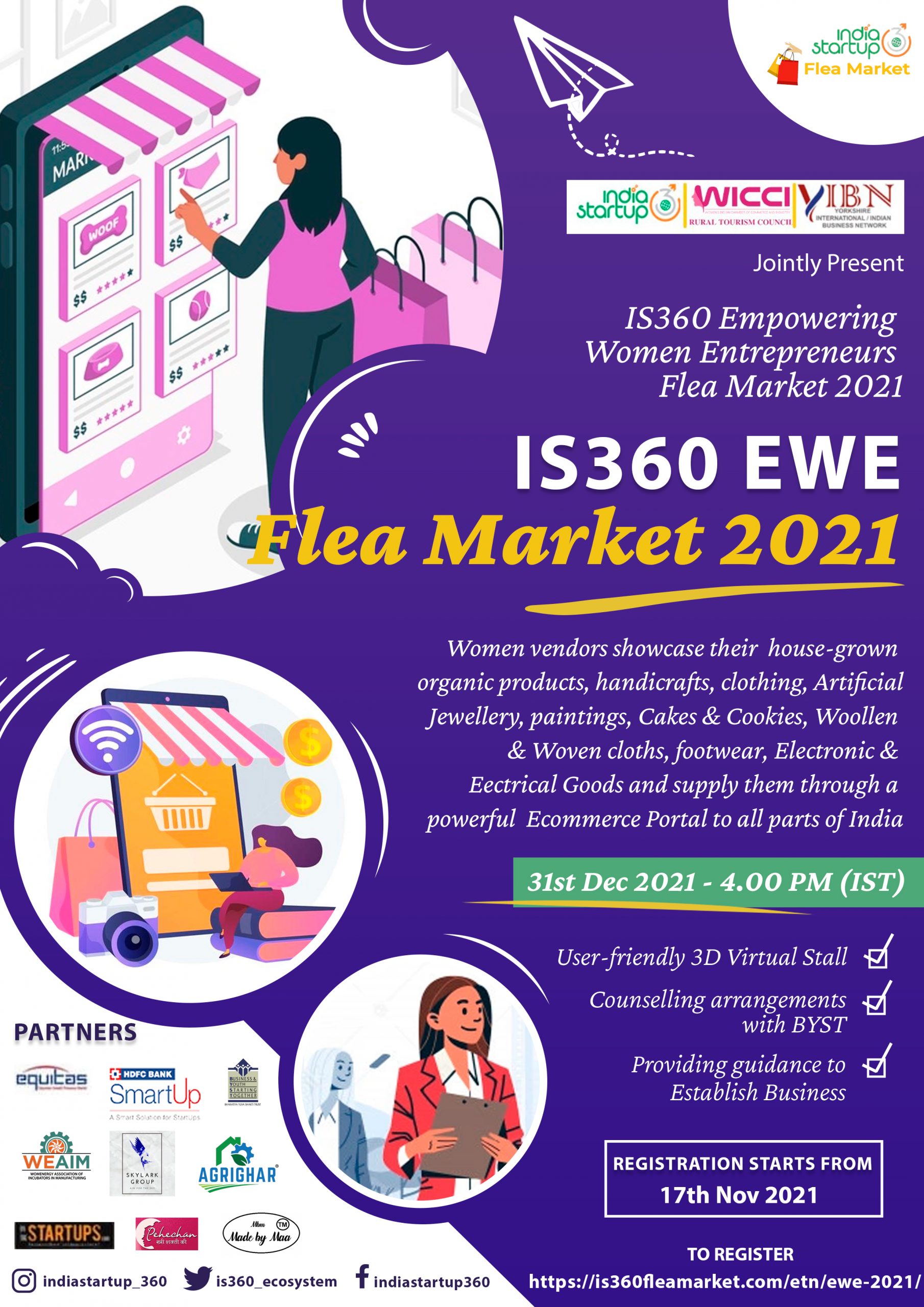 Important Dates:
Registration Started from 17th Nov 2021
Last date of Registration – 24th Dec 2021
Last date for receipt of Digital Collateral – 25th Dec 2020
Dry Run and Instructions to Participants – 26th Dec 2021
Expo Dates (Time: 04.00 PM IST) – 31st Dec 2021 – 9th Jan 2022.