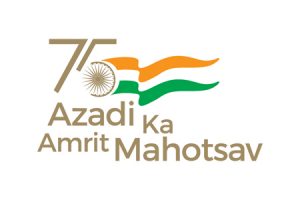 Celebrating Aazadi Ka Amrit Mahotsav!
People, Culture & Achievements!
Preamble:
The IS360 Startup  ecosystem
is changing space across India. The urge to create impactful startups that can find solutions to various pain points  in society and industry due to the heavy dent caused by COVID. The Mantra  of Aatma Nirbhar Bharat initiative by the Government of India and opening the Funding system ignited a desire in many, to pick up '
Entrepreneurship
' as a key  career path.
The International Virtual  event which is aimed at bringing the minds of Budding Business owners together to reach the same strategic goal. IS360 Startup Expo is ranked within the top 10 Virtual Events in India.
Partners



















About This Event:
India Startup 360's IS360 Startups Expo 2022 is an earnest attempt to find a quick solution to this. Starting from 15th September, this three days Virtual Expo creates the right environment to the Startups to:-
Enhance the Entrepreneurial Skills.
Showcase their capabilities digitally and interact with fellow Entrepreneurs and mentors.
Meet the Investors face to face and discuss their Business Idea.
Choose a Mentor who can help the business growth to become a 'Unicorn'
Highlights:
Public motivational speech from Eminent Industry Leaders!
Opportunity for a meet and greet session with the top business men and women
Global Entrepreneurs invade the Stage!
Budding MSMEs and SMEs to get Finance opportunities
MSME Expedition
EV Gala Show
Agri Gala Show
Supply Chain Opportunities
Women Entrepreneurs Gala Show
This event will showcase the spread and depth of entrepreneurship across India. Will have sessions on a range of topics such as Enhancing Market Access Opportunities, Discussions with Industry leaders, Best Practices by States, Capacity Building of Enablers, Reverse Pitching by Incubators, Technology Exhibitions and  Corporate Connects.
The programme is expected to bring together top policy makers, industry, academia, investors, startups, and all ecosystem enablers from across the globe!.
Benefits of Participants:
While Bharatiya Yuva Shakti Trust (BYST) can help Entrepreneurs get Bank Finance upto 25.0 Lakhs, help Startups with higher ticket size fund requirement raise funds Globally from Angel Investors. IS360 has a panel of highly experienced Mentors from various Business Verticals. Many Incubation Centers who utilise the Services of IS360 Ecosystem will participate actively in this Startup Expo.
Important Dates:
Registration Started from 10th October 2022
Last date of Registration – 10th December 2022
Last date for receipt of Digital Collateral – 12th December 2022
Dry Run and Instructions to Participants – 13th December 2022
Expo Dates (Time: 4.00 PM IST) – 15th December to 17th December 2022.